We recognize that all our patients are unique and deserve to receive orthodontic care that reflects their individual needs. Our experienced and talented team is committed to working with you and your family to create a comfortable, stress-free and rewarding orthodontic experience every time you visit our practice.
We are pleased to welcome you and your family, and we look forward to working with you.
---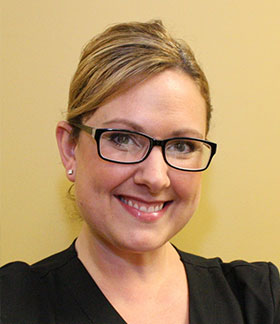 Angela
Orthodontic Assistant
It's been almost 20 years since I joined the dental profession, 12 years with Dr. Frydenlund, and I can't imagine a better fit for me! I enjoy working one-to-one with patients, and sharing stories and laughter while we work together to create their new smile. I treasure the friendships that grow and love watching patients' self-esteem increase. I help with placing and removing braces, and taking X-rays, impressions and Invisalign® scans. I also cement new expanders and appliances and change wires during adjustment visits.
My husband Tom and I live in Gaines with our daughter Alyssa. We have a dog, Riley, who's part Poodle and part Bichon. I love to scrapbook and spend time with family and friends.
---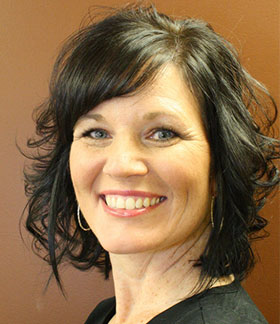 Dawn
Orthodontic Assistant
I graduated from Mott Community College dental assisting program in 1994 and finished my associate's in applied science. I had many years of wonderful experiences working with oral surgeons, periodontists, general dentists, and orthodontists before finding my place here in 1999. I work as a chairside assistant, to help patients and the doctor during orthodontic procedures. I also coordinate our staff and order supplies. I enjoy getting to know each of our patients. It's wonderful to be part of building their self-esteem and confidence by helping them achieve their best smile.
My husband CJ and I have been married for more than ten years. We have three daughters and a son. This year we welcomed our first granddaughter. We have one fur baby, George, who's a standard poodle. We're active in our church and enjoy camping, sports, scrapbooking and travel.
---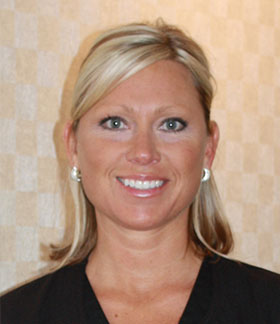 Jamie
Dental Hygienist / Orthodontic Assistant
I became a dental hygienist in 2001, after earning my degree from Mott Community College. I started working at Dr. Frydenlund's office after he had completed my braces in 2004. Here, I am able to utilize my 15 years of skills and experience for our patients. It's an amazing moment when we remove a patient's braces. The look on the person's face, when he or she sees that new, healthy, beautiful smile is incredible! I love spending my days helping make those moments happen. I do the Invisalign® scans, assist with adjustments, remove orthodontic cement, and deliver retainers.
My significant other, Jason, and I love to travel, stand-up jet ski, and hang out at the beach. We also enjoy DIY home projects. I'm a dog lover: German Shepherds are my favorite!
---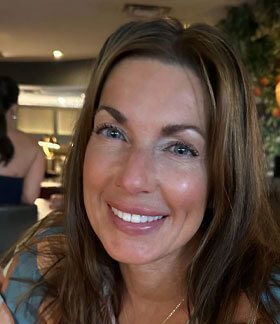 Kari
Financial Administrator
As the financial administrator at Dr. Frydenlund's Flint location, I take care of the financial and insurance needs of our patients. I am happy to share my many years of experience, as I joined this office in 1996. I have been an orthodontic assistant for 20 years, too! I enjoy seeing how happy people are when their new smile is finished. They can't stop looking in the mirror and grinning. We all celebrate that moment: the patient is going to have a healthier, happier life as a result of what we've done.
I'm engaged to an incredible man. Together, Kevin and I have three children and two dogs. We also have an awesome old farmhouse. I love adventures, gardening, photography, art, and doing anything outdoors.
---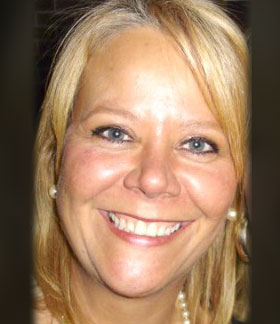 Maria
Orthodontic Assistant
My career in dentistry began in 1982. Eleven years later, I joined Dr. Frydenlund's office, and have happily been here ever since! I assist patients during visits: placing and removing braces and taking impressions. I also do some lab work and sterilization when needed. I enjoy working in a positive, family-friendly atmosphere. We have a great doctor and team, all of whom focus on our patients' comfort while helping them develop new smiles.
Outside of work, I enjoy playing golf, going skiing, and scrapbooking.
---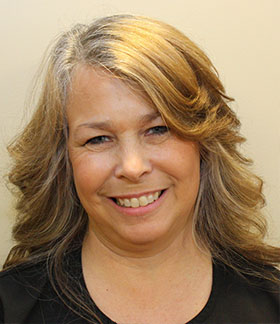 Stef
Receptionist
I started working with Dr. Frydenlund in 1997 and have been rocking the front desk ever since! I greet patients, check them in, answer the phones, and make appointments. I enjoy working with and getting to know our patients and their families. It's amazing to watch a person change during treatment. Not only do people develop an incredible smile, but their personality transforms. They feel better about their appearance and start smiling all the time!
My husband Kurt and I have been married for more than 28 years. We have two grown sons and three Yorkies. We love camping, and do it almost every weekend. I'm a huge Michigan football fan, too.
---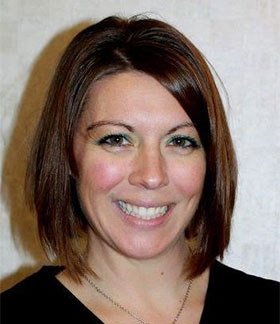 Liana
Orthodontic Assistant / Lab Technician
I started my career in orthodontics with Dr. Frydenlund in 2000 and have been very fortunate to spend almost 16 years doing what I love. I enjoy working with so many different people and getting to know them. It's rewarding to be part of making beautiful smiles. I love seeing children's and adults' confidence and excitement when they first see their new smile! I work with patients from their initial X-rays through appliances, braces, adjustments, and fittings for final retainers. I also work in our lab.
I've been married for nearly a decade. We have amazing and very energetic twin boys who are my world. I enjoy traveling, camping, and most of all spending time with family and friends. I also enjoy volunteering at my boys' school.
---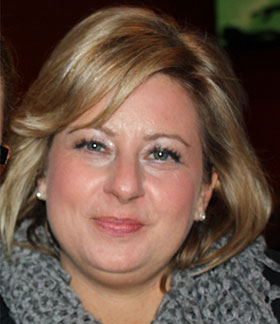 Tina
Orthodontic Assistant
I have been a part of the dental field for more than 21 years, and have been blessed to have spent the past 18 of them here with Dr. Frydenlund and our team. I am responsible for meeting our patients' needs, from taking records with our iTero® scanner to removing braces at the end of treatment. I truly cherish the time spent with our patients; we see them often enough to develop genuine relationships with them!
I've lived in Grand Blanc for 24 years. I am married and we have three wonderful children. My hobbies include scrapbooking with my work gals, outdoor activities, and watching my children's many activities. They keep me busy!